April Breakfast Briefing
30 April, 2019 @ 7:30 am - 9:00 am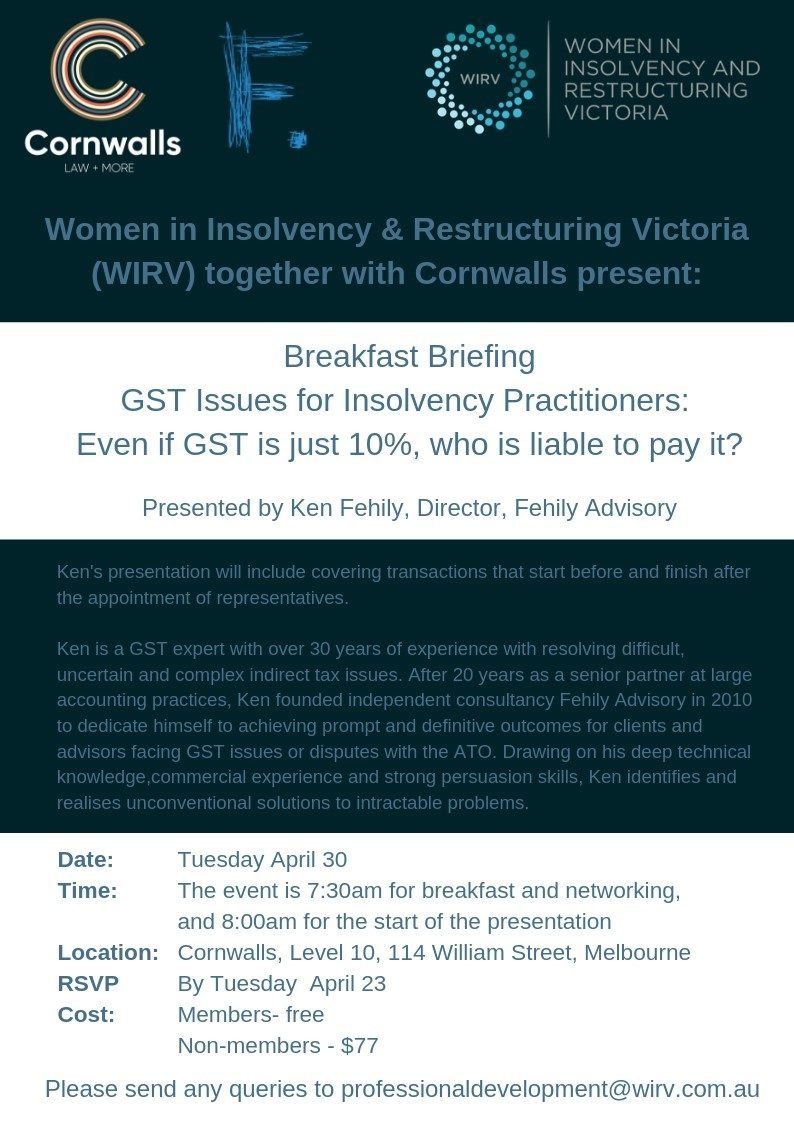 You are invited to our breakfast briefing to be held on 30 April 2019 at 7:30am.
The topic of the briefing is GST Issues for Insolvency Practitioners: Even if GST is just 10%, who is liable to pay it?.
Ken Fehily's presentation will include covering transactions that start before and finish after the appointment of representatives.
The briefing is being kindly sponsored by Cornwalls at Level 10, 114 William Street, Melbourne.
Networking and breakfast will commence at 7:30am. The one hour presentation will commence at 8:00am and conclude at 9:00am.