The WIRV 2021 Mentoring Program
1 January, 2021 @ 12:00 am - 11:59 pm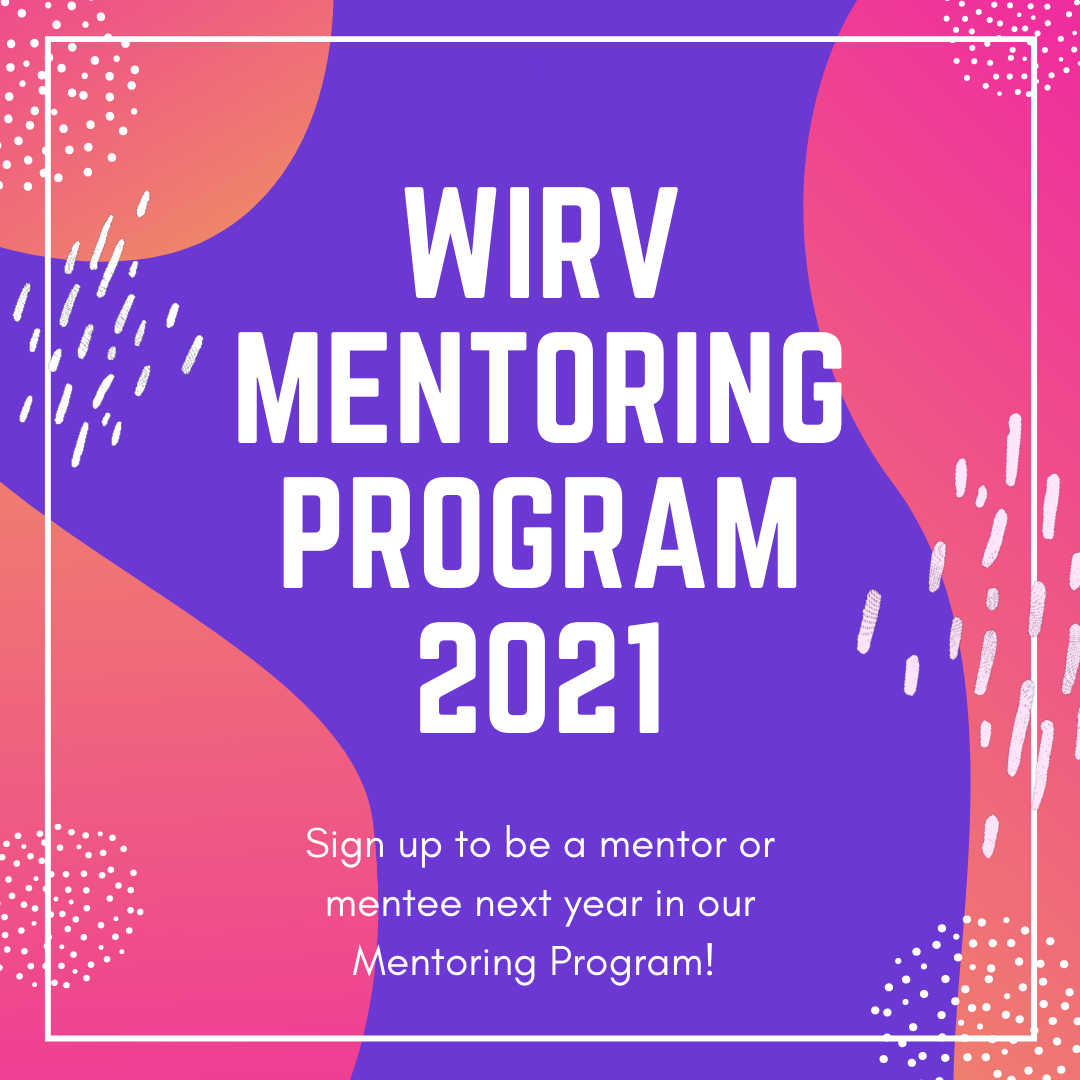 WIRV's Advocacy Sub-Committee is committed to helping its members build on their career performance and professional networks – mentoring is the most popular and successful way for members to achieve these goals.
We are therefore excited to announce the continuation of our Mentoring Program in 2021.
What does the Mentoring Program offer?
As a mentor you will:
reflect on and share your knowledge and experience to help your mentee with their career goals;
give back to the community that has supported you;
develop your leadership skills;
know that you are contributing to our industry; and
most likely learn something from your mentee.
As a mentee you will:
gain access to a talented mentor across legal, banking and/or accounting sectors of our industry;
enjoy advice from someone who has "been there before" and can help you make the most out of your career; and
take responsibility for your own professional development.
Can I be a mentor AND a mentee?
YES! We believe you never stop learning in your career.  If you think you have something to offer another member as a mentor and also think that someone more senior to you, or in a different part of industry to you may be able to teach you a thing or two – we can cater for that too!
What commitment do I need to make?
Be committed to the mentoring program for the 12-month period commencing January 2021;
(For mentors) Provide friendly professional support and guidance to your mentee and share your knowledge and experience with them;
(For mentees) stay in regular contact and initiate meetings, be open to feedback;
Work together so that you both mutually benefit from the mentoring relationship;
Be respectful of each other's time and keep to scheduled meeting times;
Be willing to engage and open to communicate, to teach and to learn; and
Have patience and invest in the relationship with your mentor/mentee.
Right, sounds good…what now?
To register for WIRV's 2021 Mentoring Program, please click the buttons below to complete the mentor/mentee questionnaire.
The questionnaire will assist us in pairing you the best possible mentor/mentee.
Registration in WIRV's 2021 Mentoring Program is open to all WIRV members. If you are not already a WIRV member, it is easy to sign up today gaining you membership until 31 December 2021. If you wish to sign up to be a member, you can do so here. Membership is $88 (incl GST). Membership entitles you to free attendance at our breakfast briefings and discounted tickets to some of our events.