Virtual Games Show: WIRV Networking Event
26 November, 2020 @ 5:00 pm - 6:30 pm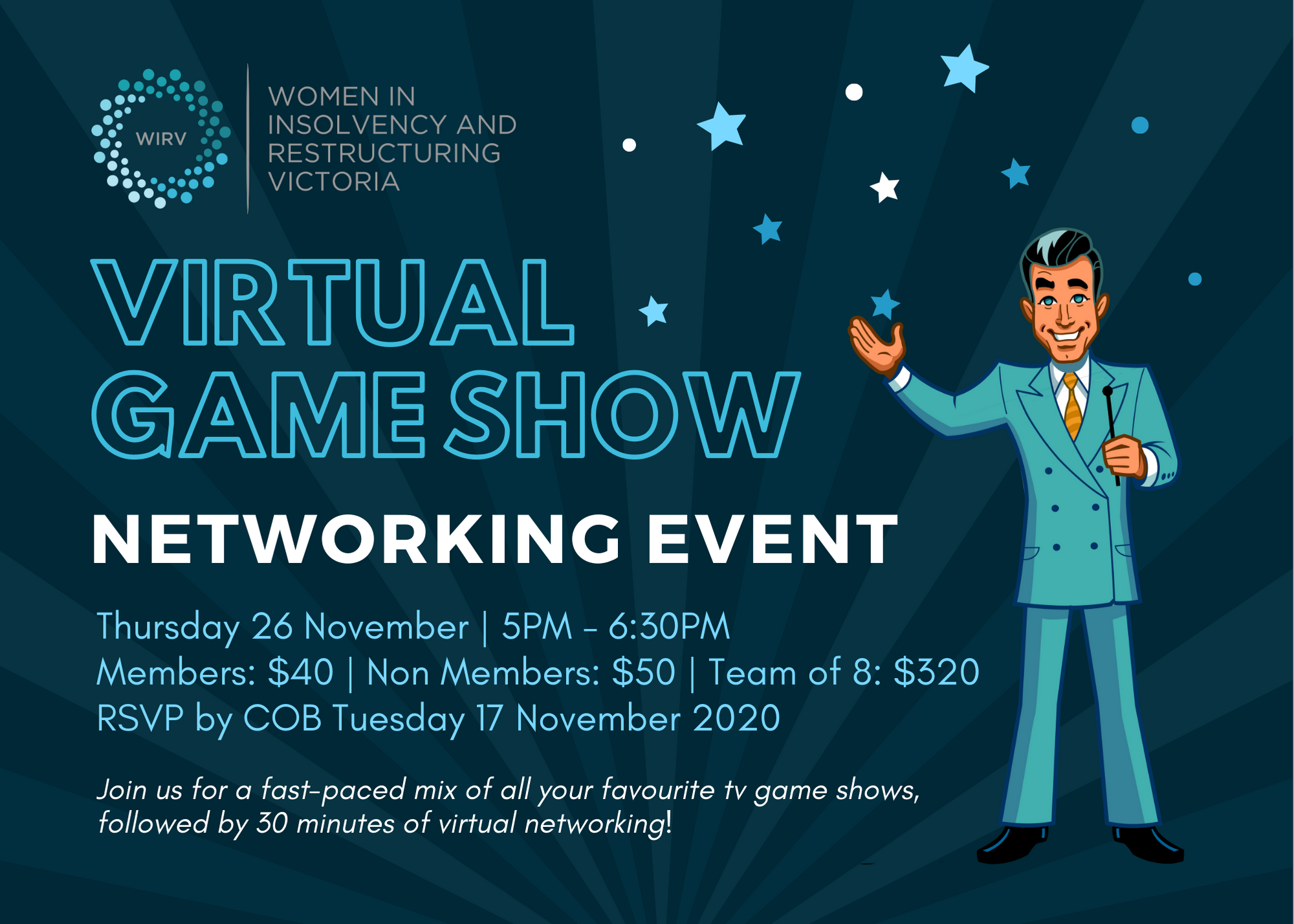 WIRV would like to invite you to participate in the latest edition of its series of virtual networking events, "Virtual Game Show" on Thursday, 26 November 2020 from 5pm.
With the absence of WIRV's Annual Trivia Night from the 2020 event calendar, this is a great opportunity to test out your skills by participating in all the most memorable and hilarious challenges from TV's favourite shows, whilst networking with your peers and colleagues – all from the comfort of your home!
Tickets are $40 for Members (incl. GST) or $50 (incl. GST) for Non-Members. Alternatively, you can purchase a virtual table of 8 (can be Members or Non-Members) for $320 (incl. GST).