WIRV Morning Webinar – Peak Indebtedness Rule
26 July @ 8:00 am - 9:00 am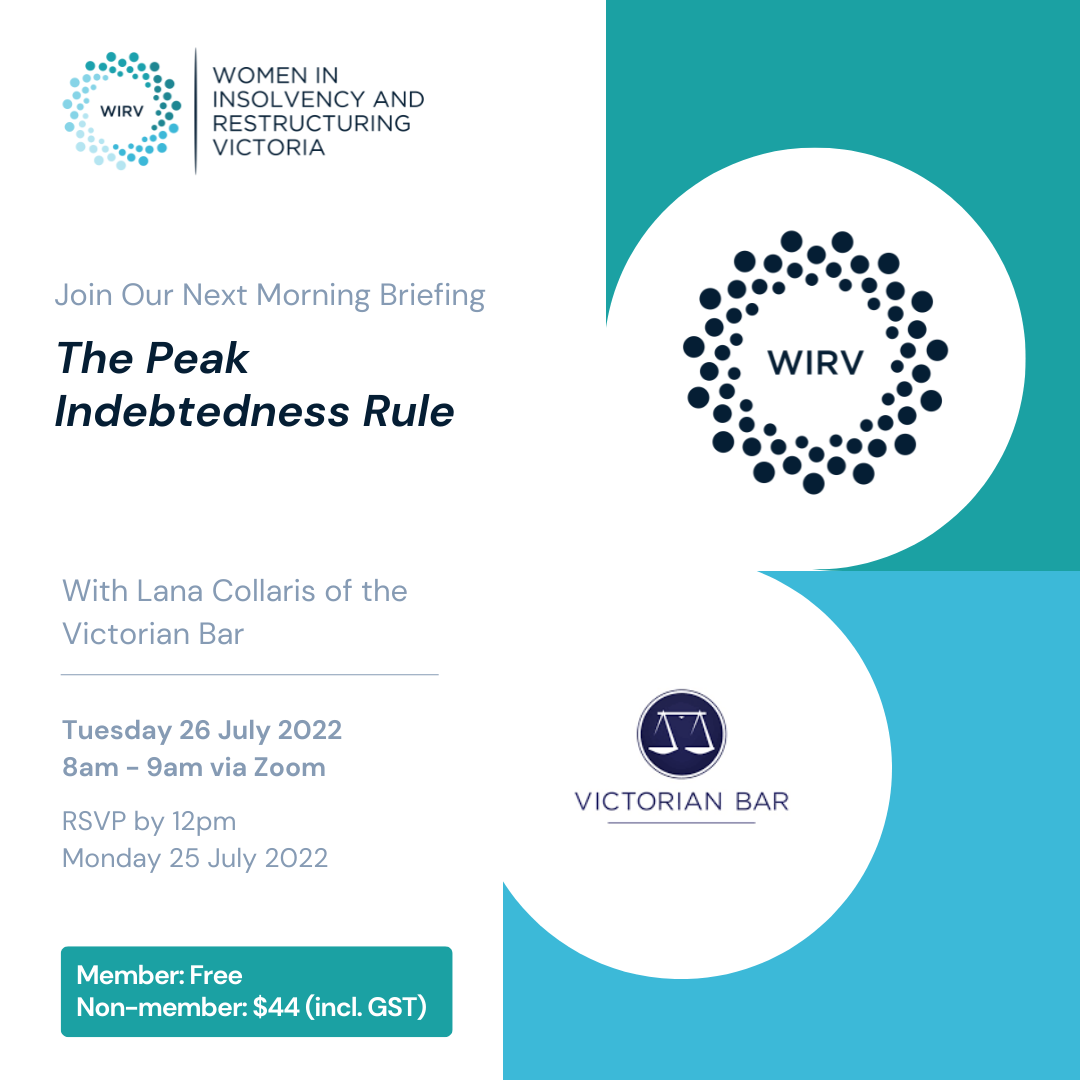 Join us on 26 July 2022 as we hear from Lana Collaris of The Victorian Bar, who will be discussing the peak indebtedness rule. Lana a barrister with over 16 years' legal experience.  She practises in all areas of commercial law including insolvency, derivative actions and oppression claims, and she has a particular interest and focus on financial services matters and public interest litigation.
The "peak indebtedness" rule was recognised as having existed since at least the 1960s until the Full Court of the Federal Court of Australia unanimously found in June 2021 that it does not apply to unfair preference claims where there is a continuing business relationship under section 588FA(3) of the Corporations Act 2001.  Special leave to appeal has been granted by the High Court of Australia, with a hearing expected later this year.  Join this seminar to get yourself up-to-speed with important legal concepts before the High Court hears the matter and delivers its decision.
In the seminar, we will traverse the history of the peak indebtedness rule, examine when a continuing business relationship can constitute a single transaction for the purposes of an unfair preference claim, and consider the competing theories relating to the commencement date of such a transaction.  We will do so in the context of both Australian and international law.