Breakfast Briefing – The PPSA – Vesting Rules and Insolvency
27 November, 2018 @ 7:30 am - 9:00 am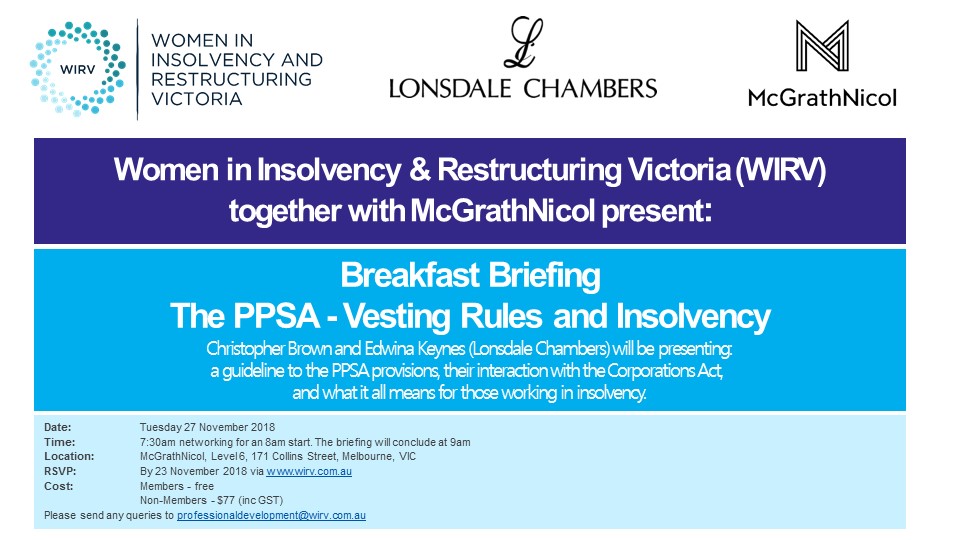 WIRV held a breakfast briefing on Tuesday, 27 November 2018.
We heard from Christopher Brown and Edwina Keynes (Lonsdale Chambers) on the topic – a guideline to the PPSA provisions, their interaction with the Corporations Act, and what it all means for those working in insolvency. Thank you Chris and Edwina for an insightful talk on a complicated topic.
The briefing was kindly sponsored by McGrathNicol.