What are the WIRV Awards?
The WIRV Awards recognise outstanding female and male champions of change in the restructuring and insolvency industry, including accountants, lawyers, bankers, advisors and consultants. The award winners are decided by an independent panel of judges, via a stringent and independent list of judging criteria.
Finalists Announced
The Women in Insolvency and Restructuring Committee is thrilled to announce the finalists for the WIRV 2020 Awards who have been selected by the independent judging panel!
The Committee is pleased to introduce the 2020 Finalists to you below:
Past WIRV Awards Winners
2019:
Young Gun Award – Christie Jones, Victorian Bar
Outstanding Female Award – Leanne Chesser, KordaMentha
Male Champion of Change – Nathanial Kitingan, Macpherson and Kelley Lawyers
2018: 
Young Gun Award – Vanessa Munnecke, Kalus Kenny Intelex
Outstanding Female Award – Radhika Kanhai, Cornwall Stodart
Male Champion of Change – Greg Keith, Grant Thornton
2017:  
Young Gun Award – Kathryn Smith, Ashurst
FEMALE YOUNG GUN
Cassie Mortimer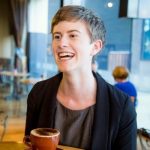 Cassie Mortimer is an Associate at Norton Rose Fulbright in the Insolvency and Restructuring team. In the early stages of her career Cassie has demonstrated excellence and drive by taking on a high volume recoveries practice and managing the mortgage discharge for the firm's secured lender clients. Cassie has acted in a number of complex insolvency matters advising administrators, liquidators and secured lenders. Most recently, she has demonstrated an ability to get quickly up to speed with the evolving regulations arising from the COVID-19 health crisis and advising insolvency practitioners about how to navigate these regulations.
Demonstrating early leadership within the firm, has been a buddy to the seasonal clerks in the firm. Presently, Cassie is on Secondment with Jaramer Legal, Australia's First National Majority Indigenous-owned law firm assisting with the start-up of their winding up practice. Cassie was also a university mentor in the Access Monash Program during her studies, and attends Refugee Legal to assist and advise refuge clients at their clinics.
Sabrina Pusello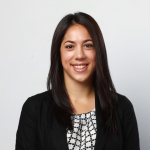 Sabrina is a Senior Associate at Grant Thornton and has achieved an enormous amount in a short period. During the COVID-19 period, Sabrina has stepped up into a leadership role and rallying team morale by organising 'speed morning teas', Virtual Guess Who, Virtual Scavenger Hunts, and more. She is a role model for incoming graduates and actively promotes her team and the broader insolvency industry at Careers Events.
Sabrina is currently a mentor for two Grant Thornton graduates, the Chief Fire Warden of Level 22 and the office Senior First Aider. Sabrina is also a member of the WIRV Networking Subcommittee, the Lead Financial Advisory Social Committee, and a Board Member of the Australian-Italian Leaders of Tomorrow. A true team player.
Sabrina has also excelled in her technical abilities. Successfully completing four Chartered Accountant modules and she has achieved a Merit in all four modules. In addition she has been actively involved in numerous complex insolvency administrations. Most recently she has been the sole Fund Manager for a very complicated Islamic Bank administration. Her achievements were acknowledged by the firm in her early promotion to Senior Associate within 18 months since commencing her career.
MOST OUTSTANDING FEMALE
Bianca Quan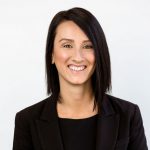 Bianca is a Partner at Cornwalls specialising in insolvency and restructuring. Bianca is one of only 3 female partners at Cornwalls and has a long history of seeking out opportunities to influence and shape the discourse around gender diversity in the profession. Bianca is a mentor in both the WIRV and Victorian Women Lawyers mentoring programs. She established the Cornwalls FLOS program (Female Leaders Owning Success), which draws its inspiration from Cornwalls' proud history of pioneering women in the law. Bianca was formerly the Networking WIRV Committee Chair, and President of the Victorian Women Lawyers. In 2019, Bianca was instrumental in the firm becoming a signatory to the Law Council of Australia's Equitable Briefing Policy.
Lara Wiggins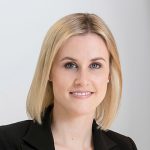 Lara is a Director at Korda Mentha and Registered Liquidator. She is passionate about advocating the work she does in ensuring greater flexibility in the workplace and assisting the career development of women in insolvency.
Lara is regularly sought out as a mentor and played a significant role in implementing a formal flexible workplace policy at KordaMentha. She has also developed an annual charity event with a client that has raised more than $40,000, served on the WIRV Executive Committee and has been a leading female presence on many external panels and presentations.
Her strong technical skills have allowed her to deal with a number of complex administrations including Arrium and Gunns, where the businesses were traded under trying circumstances. Lara has excelled driving successful outcomes whilst raising two young boys. Lara is always lifting up junior women in the industry, nominating her mentees for awards and seeking out opportunities for them to participate in marketing, charity events, training opportunities and encouraging them to nominate for leadership roles and extra-curricular committees.
Pip Murphy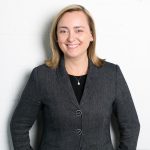 Pip is an advocate for the phrases "you can only be what you can see" and "just do it". She is an active mentor (both informally and through formal programs including WIRV and University of Melbourne) to junior women in the industry and seeking out opportunities to assist professional women climb the corporate ladder efficiently, effectively and successfully. She has shown commitment to the International and Australian Women in Insolvency and Restructuring Associations and she has given her time, and arranged for important financial contributions to the cause.
Since 2016, in her role at Vannin Capital, Pip initiated the idea of establishing a young woman of the year award with IWIRC Asia (Singapore and HK), WINA (NSW), WIRV (Victoria) WIRQ (Queensland) and RINWA (WA). During her time at Baker & McKenzie, Pip was the representative for the Australian Diversity and Flexibility Committee and successfully led the BakerWomen initiative and hosted two events each year inviting high profile female clients celebrating the achievements of women.
MALE CHAMPION OF CHANGE
Ivan Glavas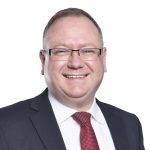 Ivan Glavas is a Partner and Registered Liquidator and Trustee in Bankruptcy at Worrells. Whilst many practitioners may 'talk the talk' Ivan 'walks the walk' when it comes to gender diversity. His actions demonstrate his commitment to gender diversity within the profession and he is more of a quiet achiever in this space. Most recently, Ivan has provided advice and guidance to his clients and juniors within the firm about how to advance their careers in the industry and how to approach leadership in newly appointed promotions and step into a leadership role.
Brett Warren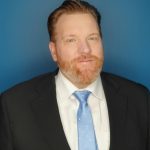 Brett is a Senior Investigator at the Australian Securities and Investments Commission (ASIC). Brett is an active advocate for women in the industry and has presented at a number of female-led initiatives on behalf of ASIC. Brett initiated and facilitated a relationship between the Women in ASIC Committee and the WIRV Committee. This relationship was established in recognising that women are significantly underrepresented in the accounting field of insolvency. Brett is an advocate for improving the participation of women in the industry and to achieve better gender balance. Brett is also a member of the Women in ASIC committee and has brought as a point of business the disparity in number of women who are registered liquidators.
GENDER DIVERSITY FIRM OF THE YEAR
Hamilton Murphy
Hamilton Murphy approaches gender diversity and career progression by providing a supporting environment for all staff to grow. Most recently, more females have been promoted into management roles than men. 54% of the management team are now female which is an increase from 22% in recent years. The firm rewards hard work, loyalty and dedication which evidences equal opportunities for both men and women.
There are 4 liquidators in the firm, one of whom is a female which is a great motivator for other women within the firm. The firm regularly refers work to other women in the industry including solicitors, insurers, accountants, and agents. Prior to COVID, the firm has supported diversity and flexibility in the workplace including working from home arrangements, allowing staff to balance their working hours with further study (even if it is not related to the industry) and assisting a staff member in getting more information on legal clerkships during business hours.
The firm is genuinely diverse in all aspects with 9 of the 31 staff members being from countries outside of Australia, which the firm celebrates.
Romanis Cant

Romanis Cant is a leader in gender diversity. Renee Di Carlo, one of the Registered Liquidators at Romanis Cant is a terrific role model for females in the industry. The firm actively ensures that both women and men within the firm are provided with equal opportunities, remuneration and career progression including supporting further study for both genders. The firm has a flexible parental leave policy to accommodate the needs of new parents and working from home whenever required. This flexibility has allowed the firm to maximise its staff retention rates and maintain a high level of staff morale. The firm has more female employees than male employees and advocates for both genders to have an equal voice at the table.
Congratulations to all of the finalists for the 2020 WIRV Awards. We trust that you will agree that each finalist is a very deserving winner and their achievements ought to be celebrated.
The winners will be announced in the next two weeks. Stay tuned!
The 2020 WIRV Awards feature four awards in the categories set out below:
Young Gun Award
This category is open to nominees with 1 to 5 years' experience in the insolvency industry.
Outstanding Female Award
This award is for females who are role models in insolvency and restructuring, and/or have made an outstanding contribution to the industry.  This category is open to all females in the insolvency and restructuring industry.
Male Champion of Change Award
This category is open to males who have been champions of change in the insolvency and restructuring industry. Male Champions of Change use their individual and collective leadership to elevate gender equality as an issue of national, international, social and economic importance.
Gender Diversity Firm of the Year Award
We are excited to announce that this year we have added a fourth category: Gender Diversity Firm of the Year. This award recognises the business in the Insolvency and Restructuring Industry that has demonstrated the best balance of gender diversity and commitment to the progression of women within the Firm, and more broadly within the industry.
Please note that all nominations are submitted to the WIRV Awards Committee and are strictly confidential. The WIRV Awards Committee then send the nominations to the Independent Panel of Judges for review and scoring.
Judging panel
This year we have a distinguished list of judges, including:
David Bergman, National Manager and Official Receiver, Insolvency and Trustee Services of the Australian Financial Security Authority (AFSA);
Nayanisha Samarakoon, Senior Manager, Corporations, of the Australian Securities and Investments Commission (ASIC); and
Leanne Chesser, Partner at KordaMentha and the winner of the 2019 Outstanding Female Award.
Please contact us here with any questions relating to the WIRV 2020 Awards.