October Breakfast Briefing
2 October, 2019 @ 7:30 am - 9:00 am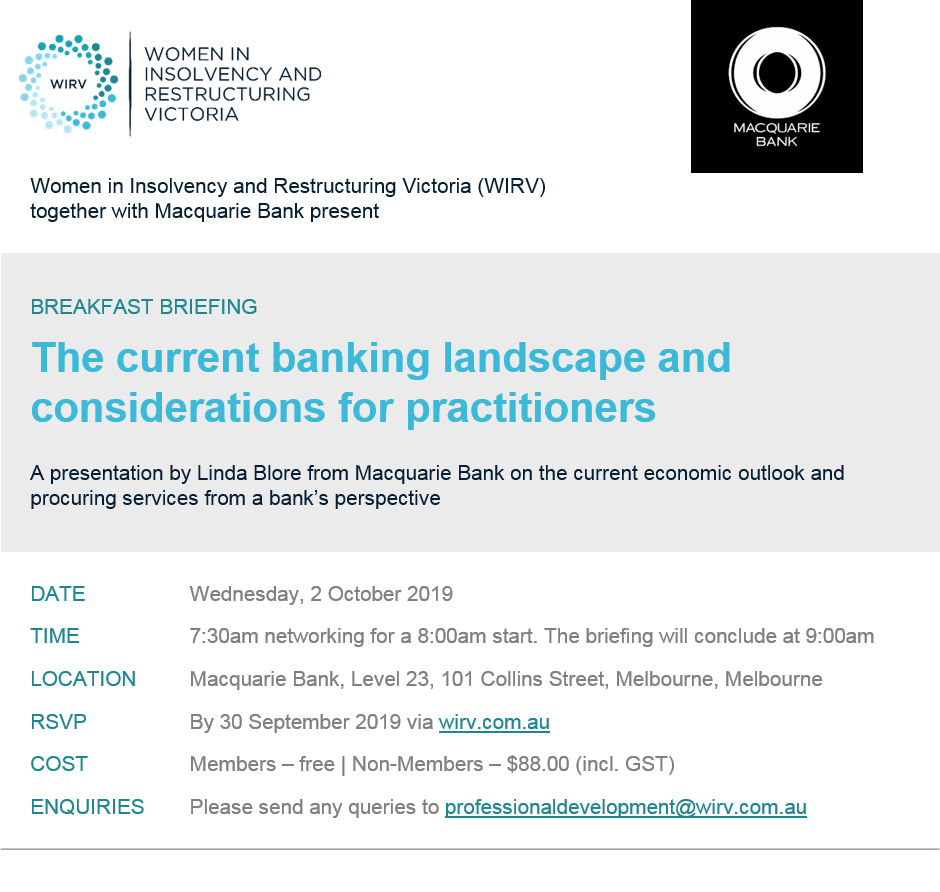 You are invited to our October Breakfast Briefing on Wednesday 2 October 2019 at 7:30am.
WIRV together with Linda Blore, of Macquarie Bank, will be presenting on the current banking landscape and considerations for practitioners.  Competition for lending is at all-time high. At the same time the banks are working hard to regain community trust and are under increased regulatory pressure. As lenders focus on use of data for innovation, compliance and credit, customers are demanding more personalised experiences and solutions. Attracting and retaining the right people in banking roles remains key, and partnering with the right trusted advisors can also have a huge impact, particularly when customers are experiencing financial stress.
The briefing is kindly hosted and sponsored by Macquarie Bank at Level 23, 101 Collins Street, Melbourne.
Breakfast and networking will commence at 7:30am, with the presentation commencing at 8:00am and concluding at 9:00am.
Tickets are available until 5:30pm on 30 September 2019.