WIRV Morning Webinar – Creditor Defeating Dispositions
7 April @ 8:00 am - 9:00 am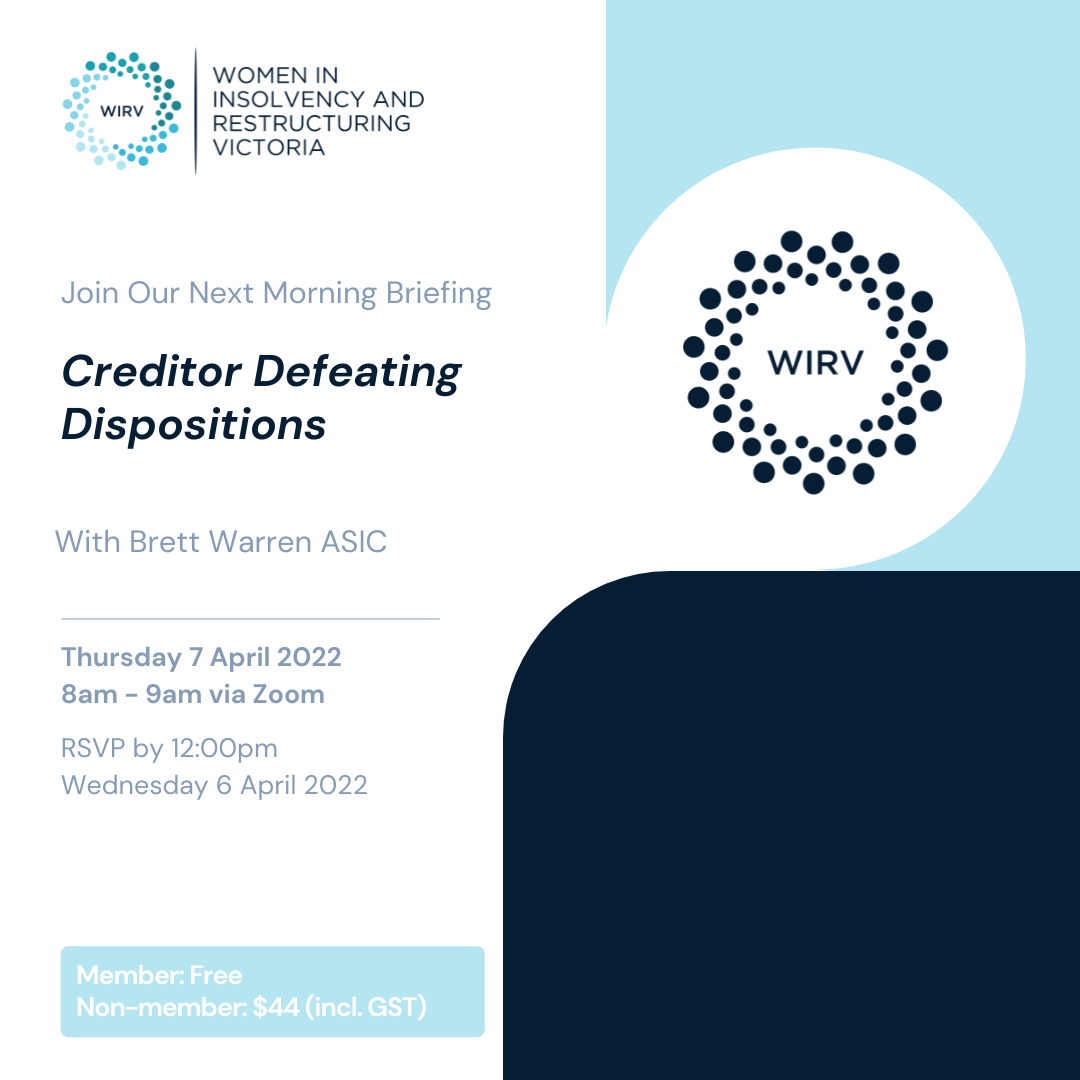 Thank you to everyone who joined our first webinar of 2022.
We are grateful to Brett Warren of ASIC who discussed the introduction of a new form of voidable transaction known as a Creditor Defeating Disposition (CDD).
In February 2020, legislation received royal assent that introduced a CDDs.  The presentation covered the following:
1. ASIC's work in and around CDDs;
2. The legislation that applies to the new CDD transaction;
3. ASIC's process for handling a liquidator's request for it to make an order for money or property against a person who has benefited form a CDD; and
4. Criminal offences resulting from a company making a CDD.
The webinar slides can be accessed here.
We look forward to seeing you at our next webinar!