WIRV Morning Webinar – Interview Techniques: Questioning styles, effectiveness and the PEACE model
12 May, 2021 @ 8:00 am - 9:00 am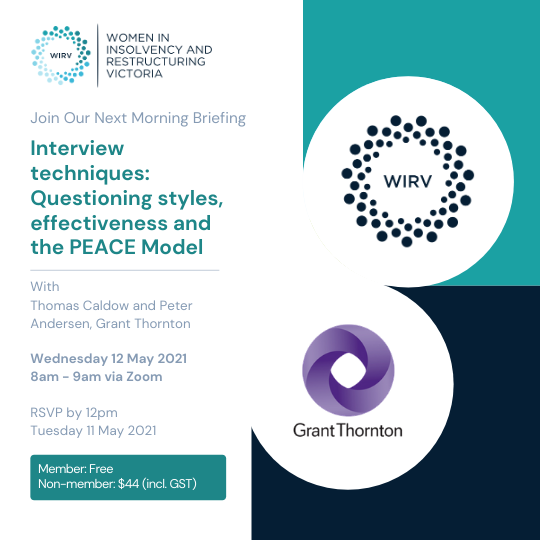 Thank you to everyone who attended our morning webinar on Wednesday, 12 May 2021.
Thomas Caldow (Senior Manager in Forensic Consulting) and Peter Andersen (Senior Manager in Risk Consulting, Certified Fraud Examiner and Certified Anti Money Laundering Specialist) from Grant Thornton, shared a soft skill session focusing on basic interview techniques and styles, with practical application for members of the insolvency fraternity.
A copy of the slides from the presentation are available here, and should you wish to re-watch the webinar, a recording is available here.