Spring Into Movement – Functional Movement Classes
4 November @ 5:30 pm - 6:15 pm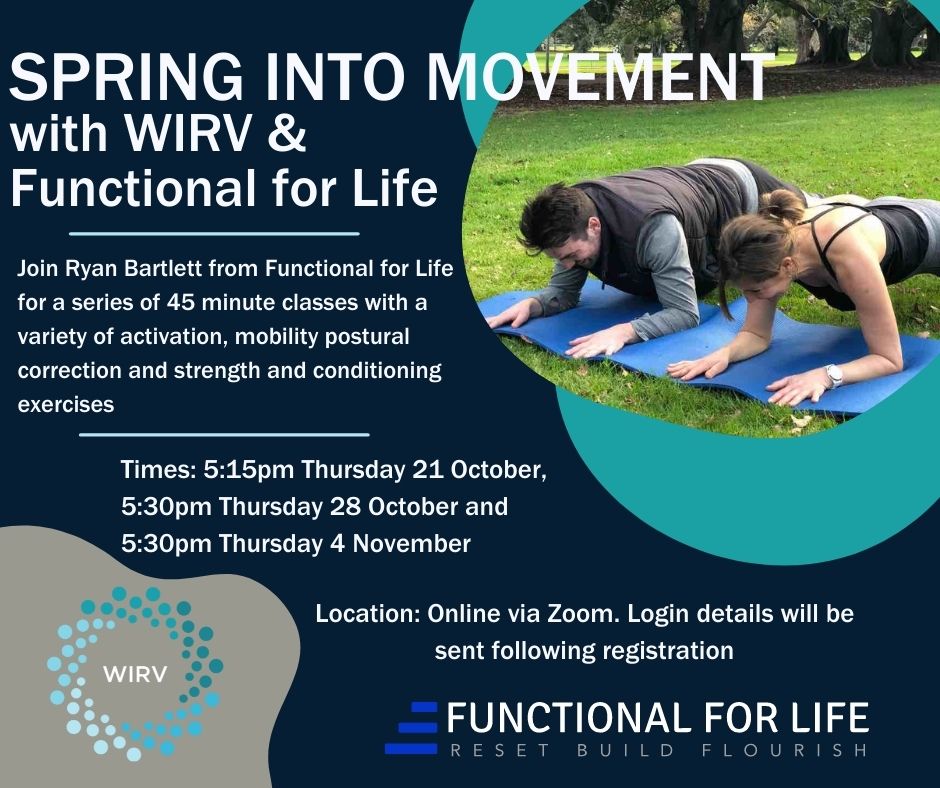 Functional For life will deliver a series of live virtual sessions with a variety of activation, mobility postural correction and strength and conditioning exercises in their 45 minute holistic movement sessions. Their founder and CEO, Ryan Bartlett, will take you through each of these sessions with an aim to helping you stay active and improve your posture and movement in these slower paced times.
The sessions will be convened each Thursday evening the next session is on Thursday, 4 November 2021 at 5:30pm.  The sessions will be broadcast live online so you can attend from the comfort of your home, or if the weather is good, outside in the sunshine!  All you need is your phone or laptop to view the classes and a comfortable space.
Members can sign up to the classes for free.  Once you book a place, you will be placed on the mailing list to recieve the log in details.
Please note that you will need to ensure that the email you use matches the email address held for you in our membership database. If the email address does not match, please log into your WIRV membership account and update your details.