WIRV Morning Webinar – Case Study: Steller Group Receivership
16 November, 2021 @ 8:00 am - 9:00 am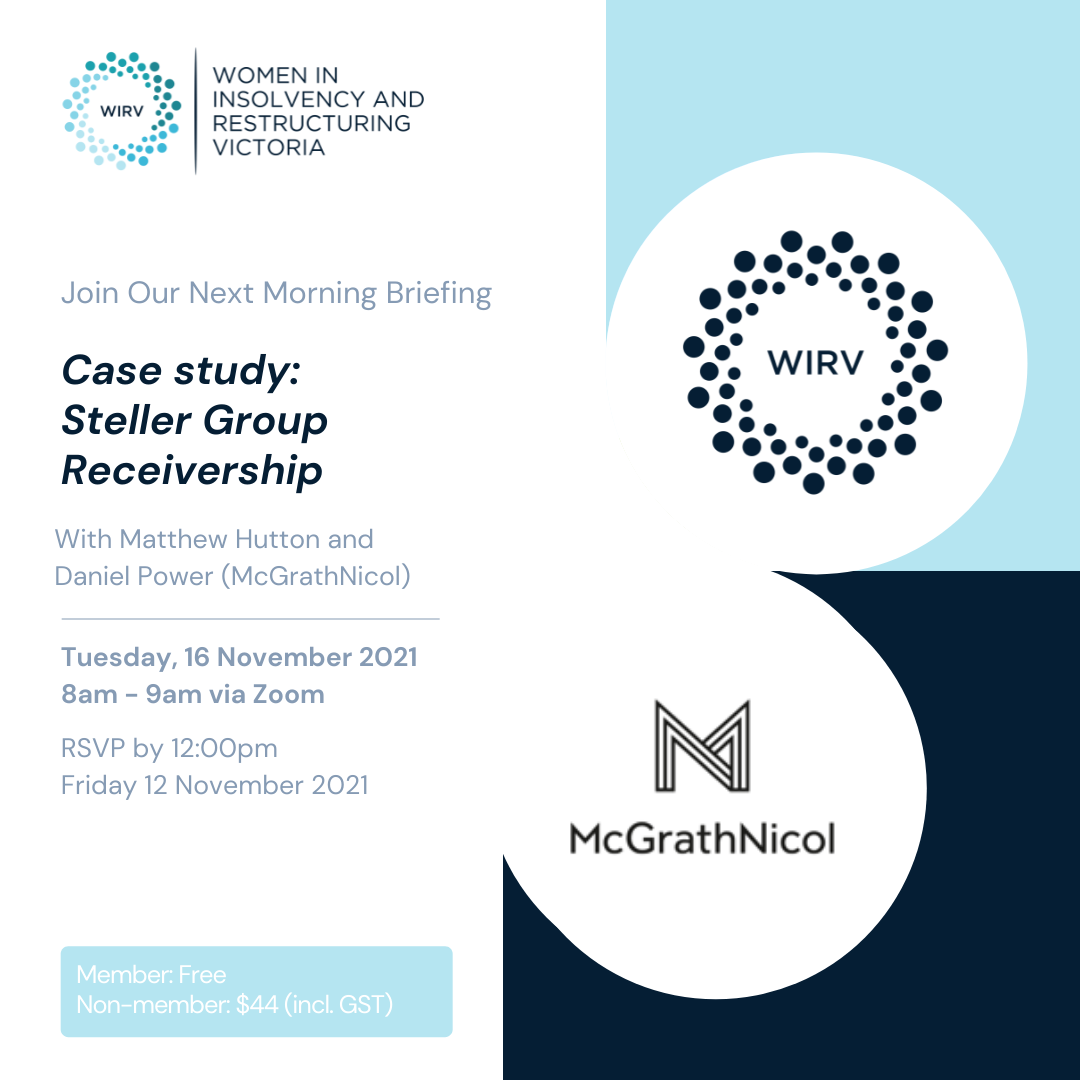 Thank you to everyone who joined our morning webinar on 16 November 2021. We are grateful that Matthew Hutton and Daniel Power of McGrathNicol presented a case study on the Steller Group Receivership and discussed the events leading up to the insolvency, the highlights and challenges of the receivership and the strategic considerations of selling approximately $300 million of property assets under the Receivers' control whilst managing competing interests and claims.
The webinar recording can be accessed here.
We look forward to seeing you at our next webinar!