WIRV Coffee Catch Ups
22 March - 1 April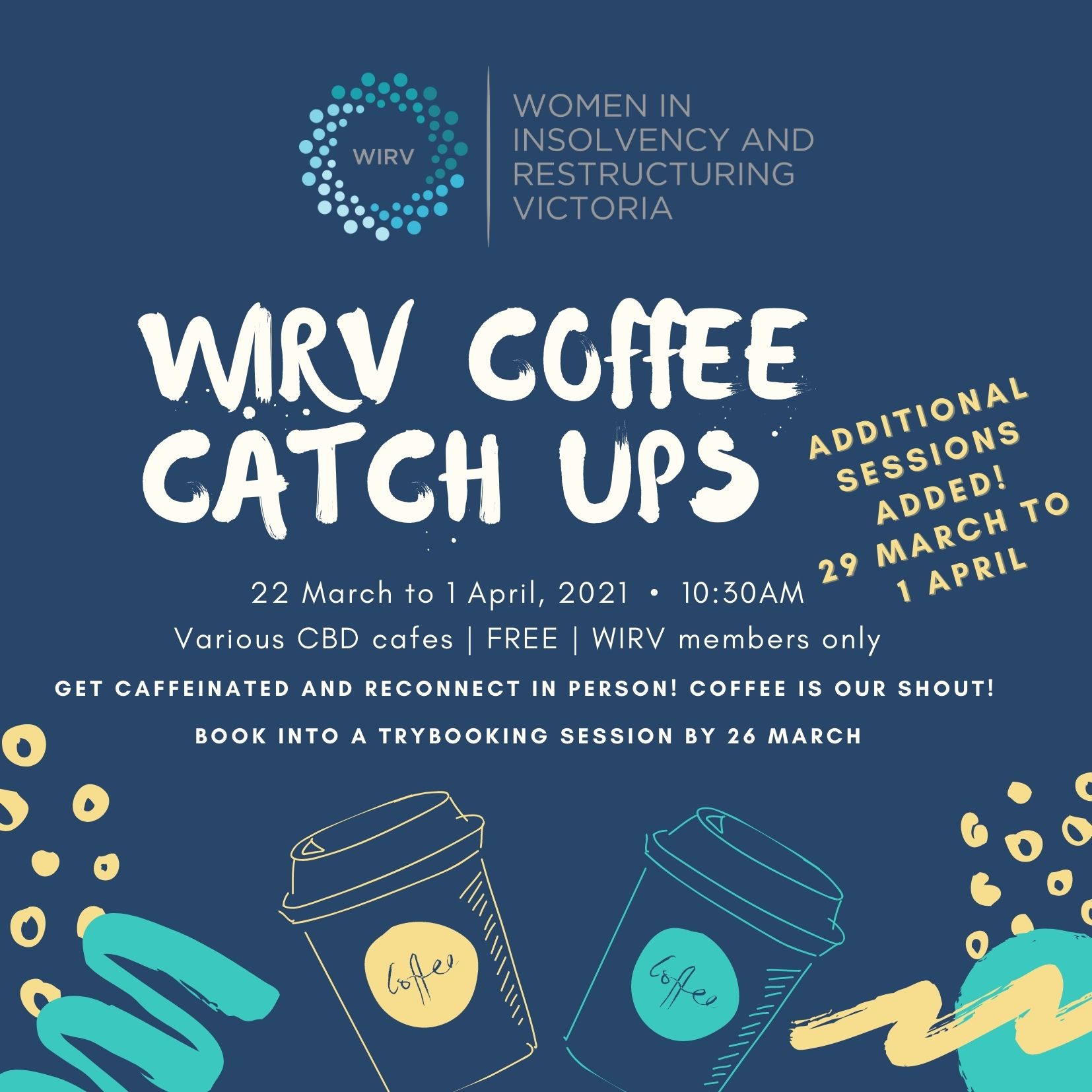 NEW DATES RELEASED from 29 March to 1 April!!
Following the success of WIRV's Virtual Networking events during restrictions last year, the WIRV Networking Committee are inviting you to participate in WIRV Coffee Catch Ups. This is a great opportunity to restart your in-person networking and to catch up on the year that was 2020 and the events and challenges to look forward to in 2021.
More importantly, the coffee is WIRV's shout!
The event will be held at various cafes in Melbourne's CBD in groups of approximately 6 people, and will be facilitated by a member of the WIRV Networking Sub-Committee. The coffees will commence at 10.30am throughout the week beginning Monday, 22 March 2021.
Please register using the TryBooking link here and select the time and date that suits you best.
Book now so you don't miss out on a coffee!
This is a free, members-only event. If you are not yet a member of WIRV and would like to sign up, please head to our membership page.
If you have any queries, please contact us here.