International Women's Day Lunch 2021
3 March, 2021 @ 12:00 pm - 3:00 pm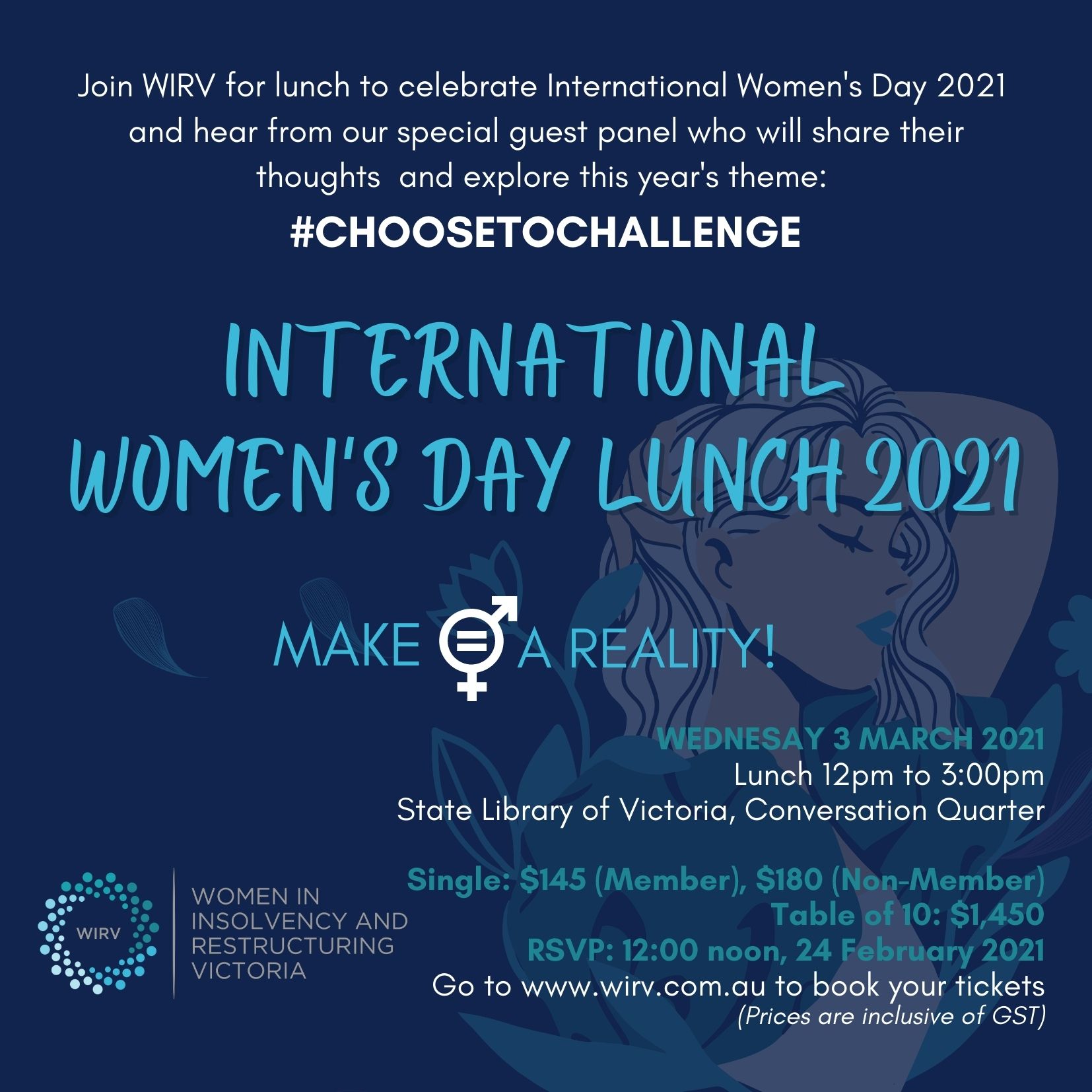 WIRV were thrilled to host its annual International Women's Day luncheon at the Conversation Quarter, State Library of Victoria on Wednesday, 3 March 2021.
Thank you to those who attended and heard from our special guest panel who shared their thoughts on #ChoosetoChallenge, the 2021 International Women's Day campaign theme. Our panelists included:
Claire Gitsham, National Judicial Registrar, Federal Court of Australia;
Brett Warren, Senior Investigator ASIC, WIRV Male Champion of Change 2020; and
Michelle McLean, Chief Commissioner at Victorian Building Authority.