WIRV Lunchtime Webinar – Holding DOCAs: a useful tool?
11 June, 2020 @ 12:30 pm - 1:30 pm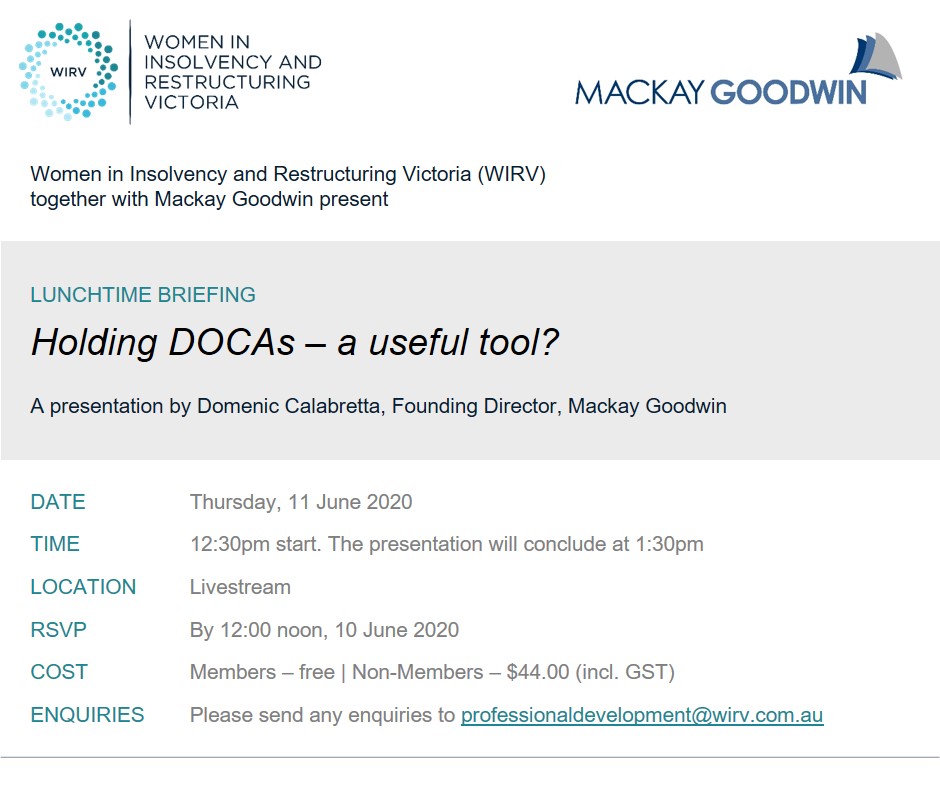 We were delighted to hear from Domenic Calabretta, registered Liquidator, Administrator and Receiver share his views about holding DOCAs and their usefulness in these uncertain times. Domenic shared his views on the advantages and disadvantages of holding DOCAs in the current climate, whilst reflecting on helpful case examples.
Thank you again to Mackay Goodwin for sponsoring the webinar.
The webinar is available online and can be viewed here.