Webinar Breakfast Briefing: Private Investigators in Insolvency
26 May, 2020 @ 8:00 am - 9:00 am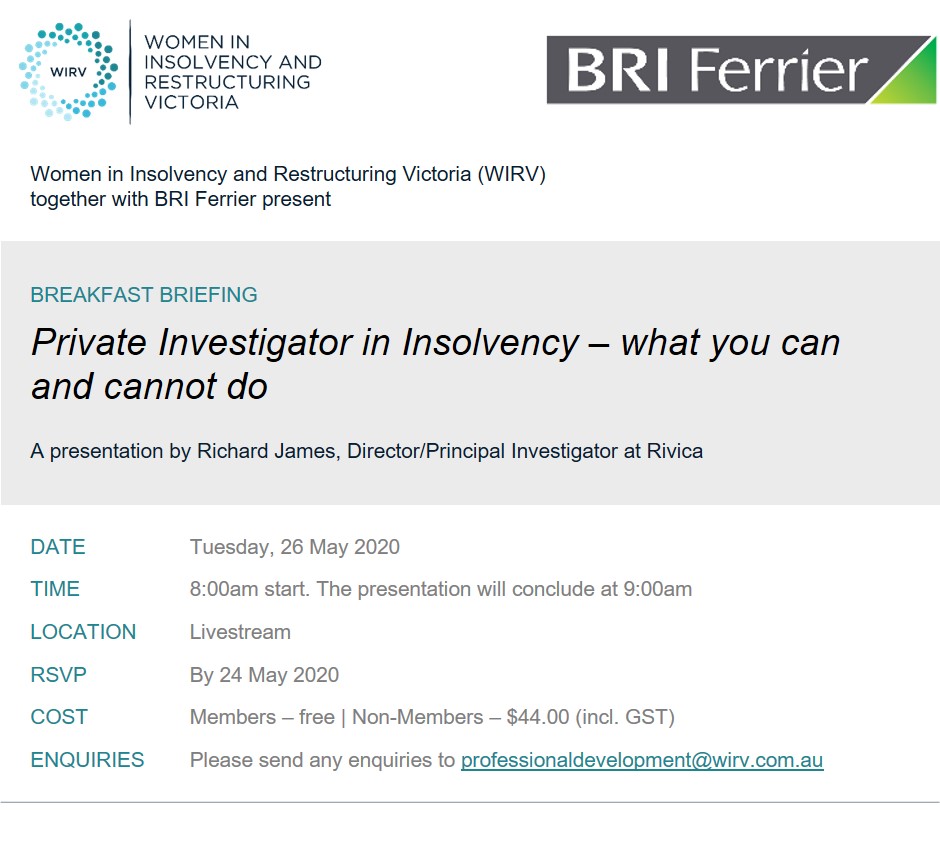 On 26 May 2020 we held our Private Investigators in Insolvency webinar breakfast briefing. Attendees heard from Richard James, a former Police Officer, now a private investigator with almost 30 years of extensive experience. It was a highly engaging seminar involving Richard sharing real-life examples and investigative practices he adopts in finding people who don't want to be found.
Thank you again to BRI Ferrier for sponsoring the webinar.
The webinar is available online and can be viewed here.