WIRV Morning Webinar – Independence – current requirements, guidelines and recent cases on insolvency practitioner independence
9 September, 2020 @ 8:00 am - 9:00 am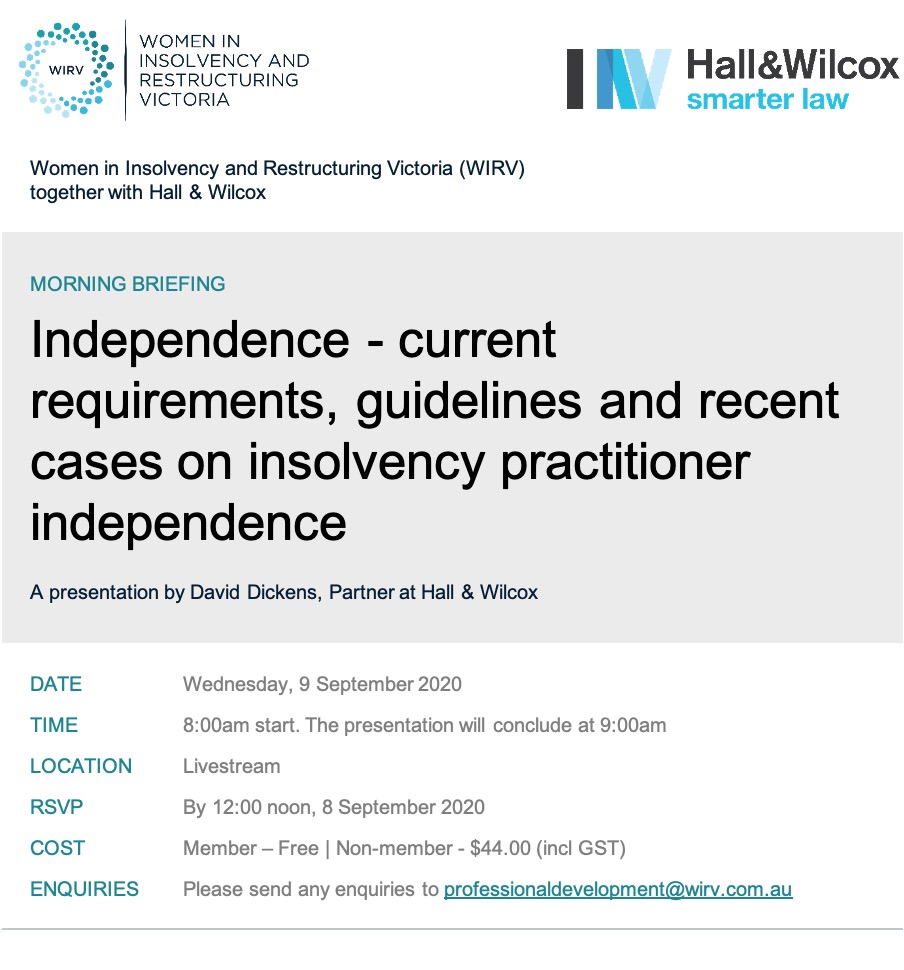 On Wednesday 9 September 2020 WIRV hosted a webinar on independence in insolvency, with a focus on the current requirements, ARITA guidelines, and recent cases on insolvency practitioner independence.
David Dickens, Partner at Hall & Wilcox and head of their Turnaround & Corporate Renewal team, shared his insights on independence in light of and coupled with a thorough review of recent case law. We hope attendees found the webinar helpful and interesting.
A recording of the webinar can be viewed here.
Thank you again to David for presenting and to all attendees for joining us.