WIRV Morning Webinar – Industry Insights with KPMG Restructuring
2 September, 2021 @ 9:30 am - 10:30 am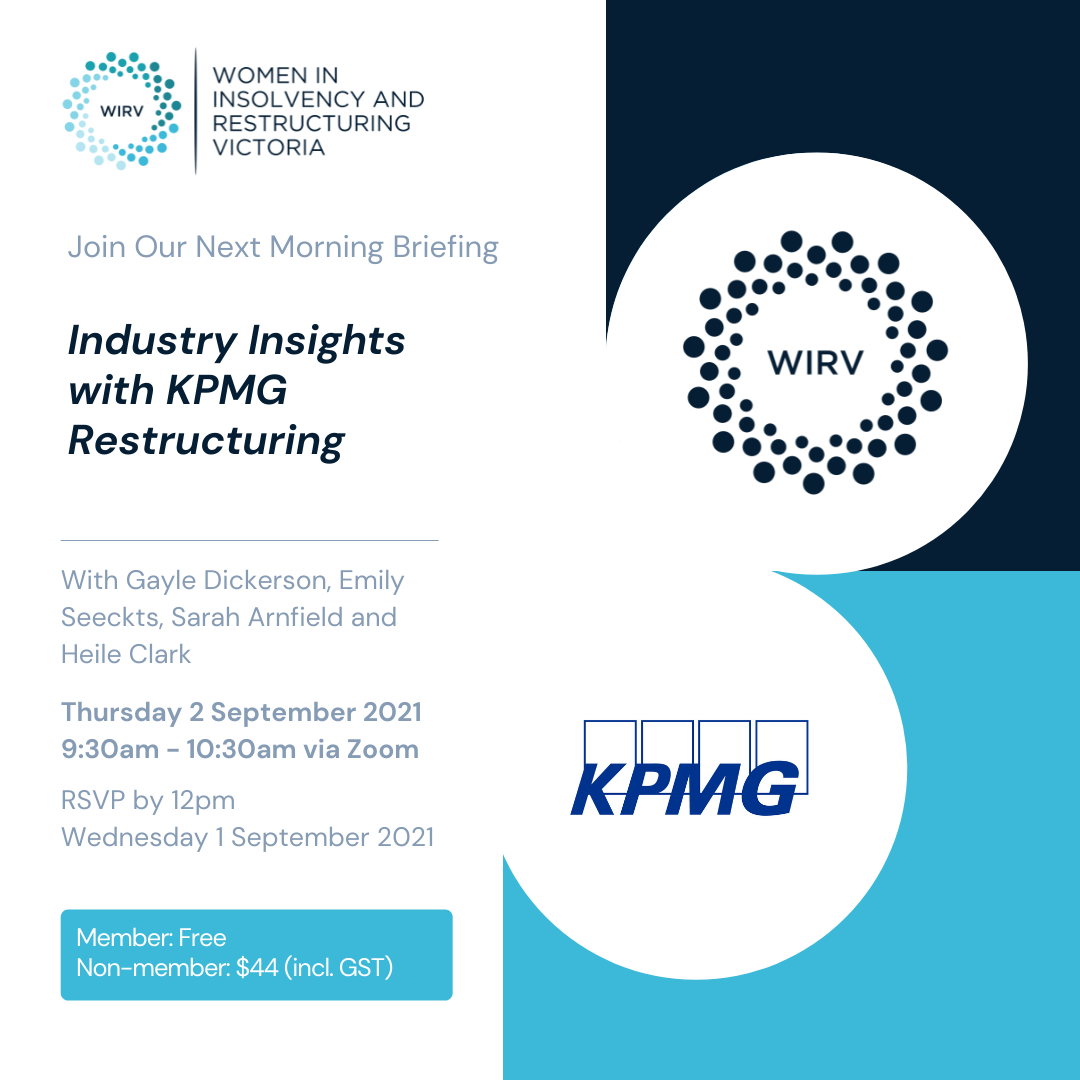 Thank you to everyone who attended our morning webinar on Thursday, 2 September 2021. We heard from members of KPMG's Restructuring team, Gayle Dickerson, Emily Seeckts, Sarah Arnfield and Heile Clark, as they discussed the insolvency market and economic distress indicators before providing key insights across the hospitality & tourism, aged care and retail sectors.
If you'd like to view the webinar again, please find the link here.
We look forward to seeing you at our next morning webinar!