Virtual Networking Drinks
6 September - 16 September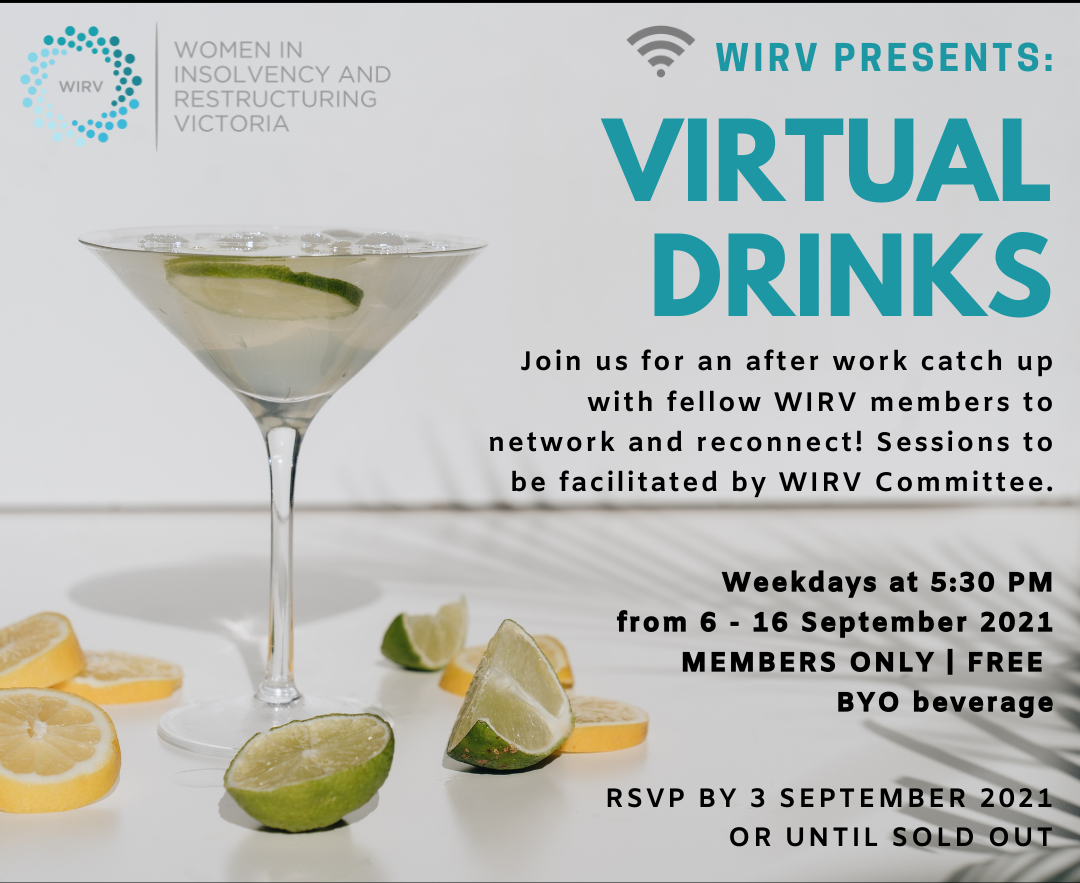 WIRV would like to invite you to our Virtual Drinks Catch Up. Our 6th lockdown has unfortunately impacted our ability to do these in person, so we hope you'll still join us over Zoom!
WIRV Virtual Drinks are an informal networking workshop held over Zoom in groups of approximately 5-6 people, facilitated by a member of the WIRV Networking Sub-Committee at scheduled times over the next two weeks. Each session will go for approximately 45 minutes.
Please register your interest to participate here and select the time and date that suits you best. You are welcome to choose to attend one of the nine sessions, subject to availability.
This is a free, members-only event. Spots are limited and based on past virtual catch ups, always book out quickly – so get in quick!  If you are unable to book a spot, please email us here and we can place you on a waiting list.