WIRV Morning Webinar – Negotiation – Refreshing the basics
17 June @ 8:00 am - 9:00 am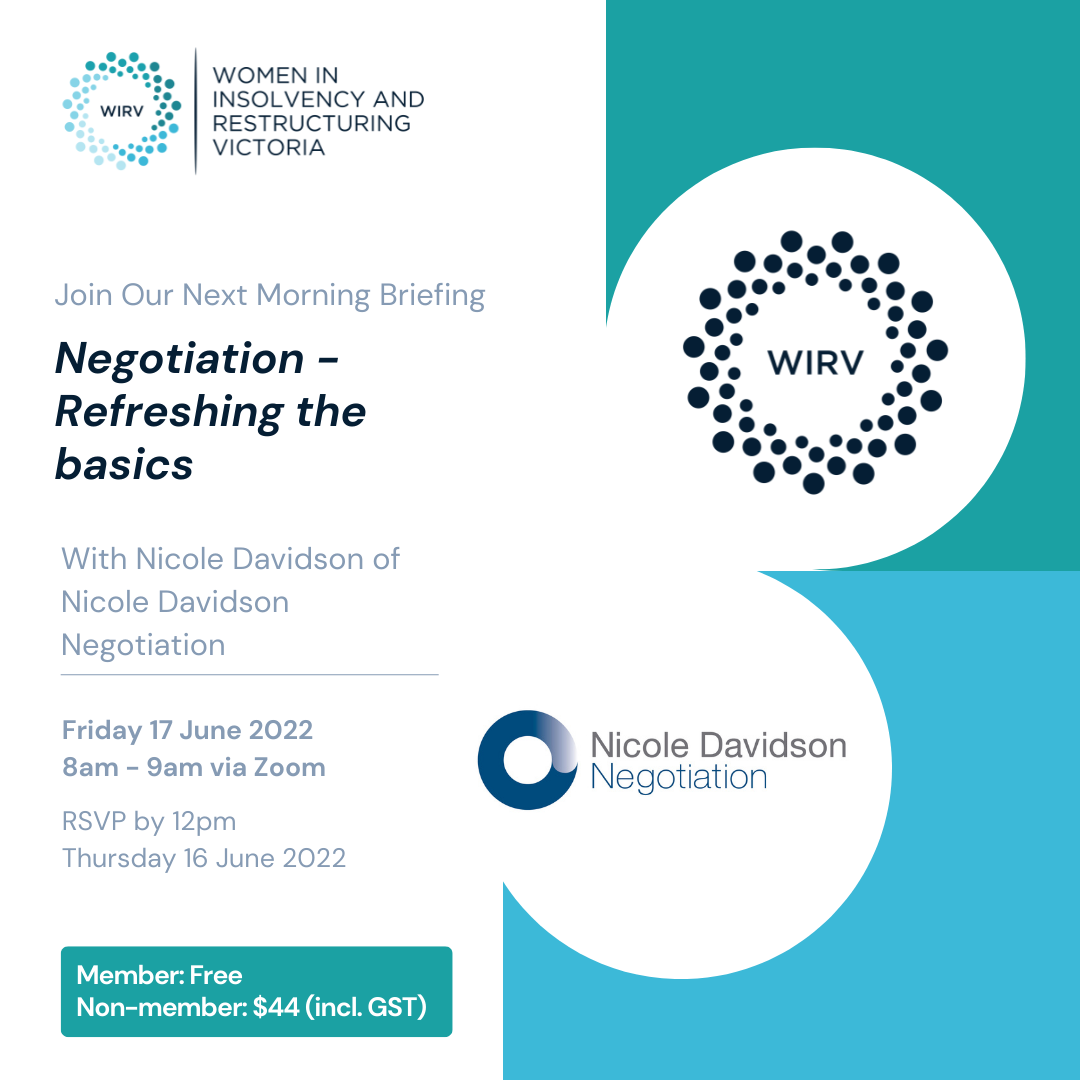 Thank you for joining us for the morning webinar on 17 June 2022.
We heard from Nicole Davidson of Nicole Davidson Negotiation, who looked at the foundations of what you need to know to negotiate effectively with examples taken from real deals.
We look forward to seeing you at the next webinar!