WIRV Winter Cocktail and Awards Night
28 July @ 6:00 pm - 9:00 pm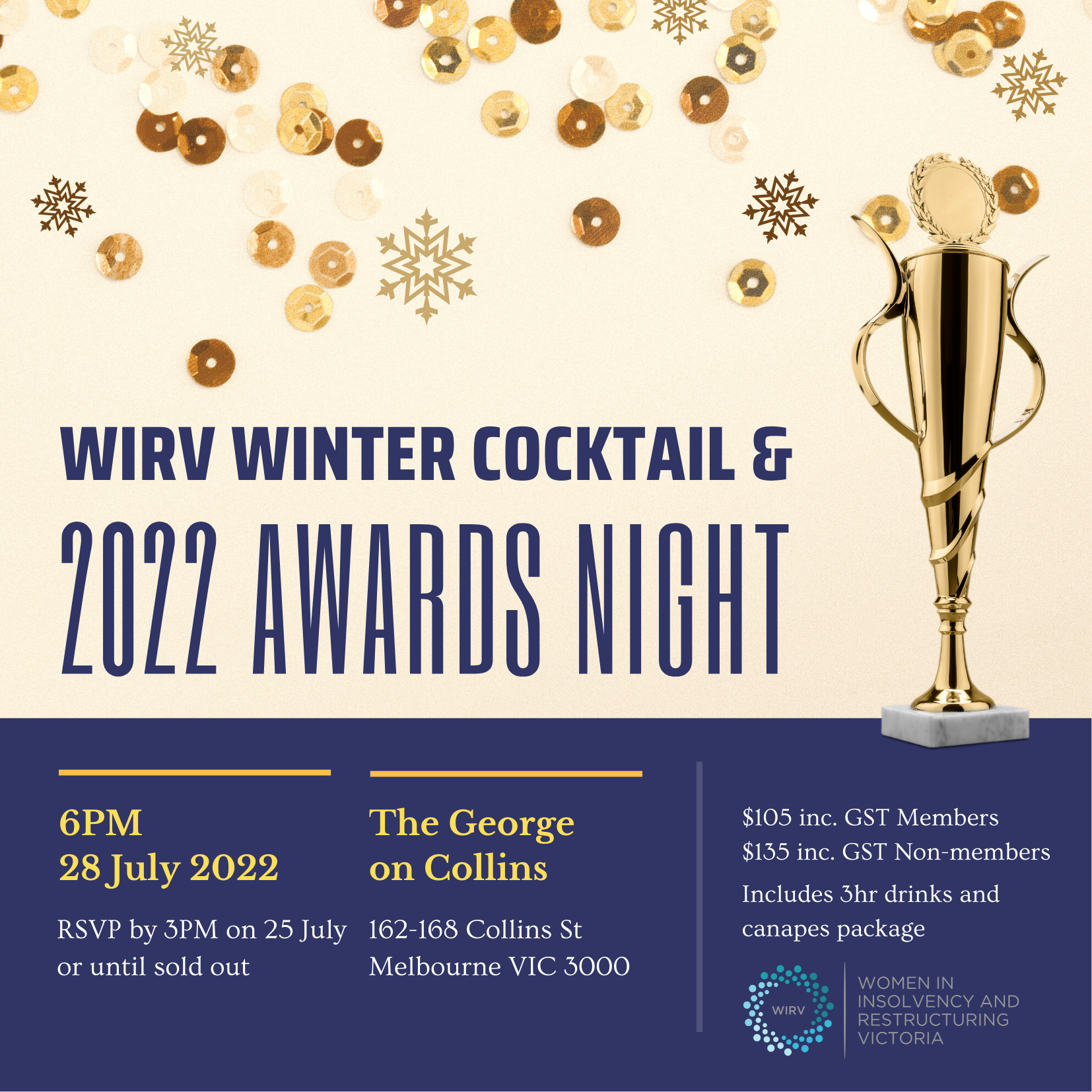 RSVP Date extended to 10:30AM on 27 July 2022!
The WIRV Winter Cocktail and Awards Night will be held on Thursday, 28 July 2022 from 6pm at The George on Collins, 162-168 Collins St, Melbourne VIC 3000.
Join us for a night of networking and to announce and celebrate the recipients of the 2022 WIRV Awards.
Tickets are $105 (incl. GST) per person for Members, $135 (incl. GST) per person for non-Members, and include a 3-hour drinks and canapés package.