WIRV Lunchtime Webinar – Neuro Hack your Brain
29 October, 2020 @ 12:00 pm - 1:00 pm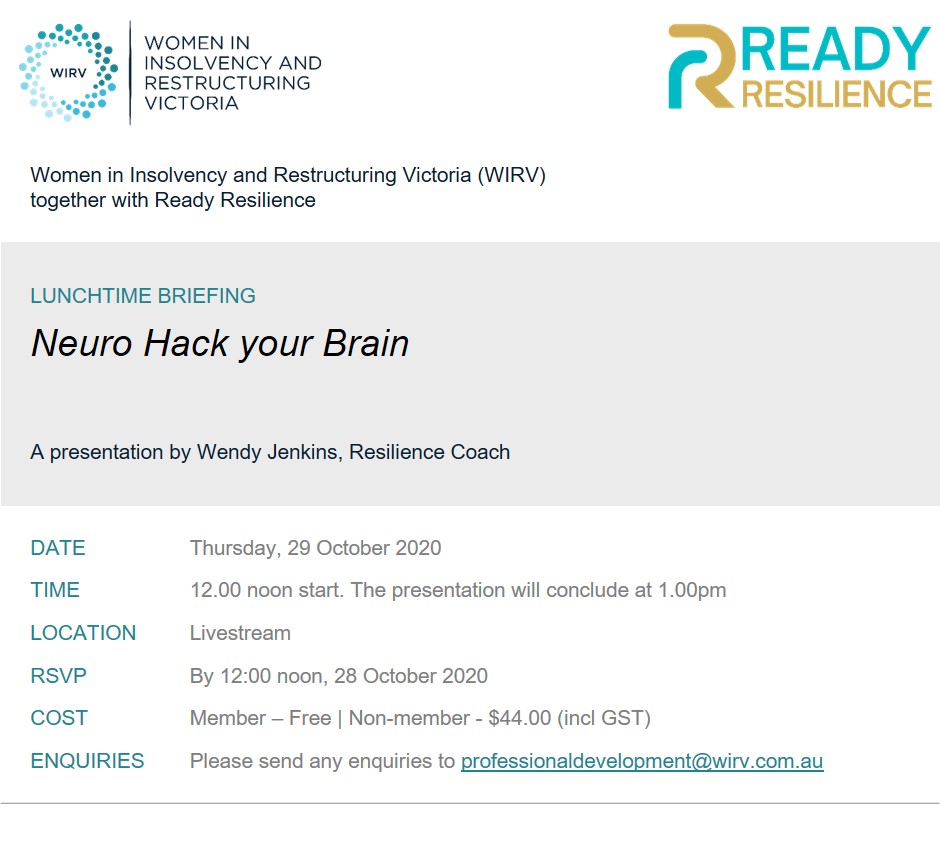 Thank you to everyone who attended WIRV's webinar on Thursday, 29 October 2020.
Attendees heard from Resilience Coach, Wendy Jenkins, who shared her passion for neuroscience-based resilience, and her hacks and tips to help busy people boost and sustain higher wellbeing and success.
Should you wish to re-watch the webinar, it is available here.