WIRV Morning Webinar – The kikki.K Diaries: the receivership, DOCA and sale
18 November, 2020 @ 8:00 am - 9:00 am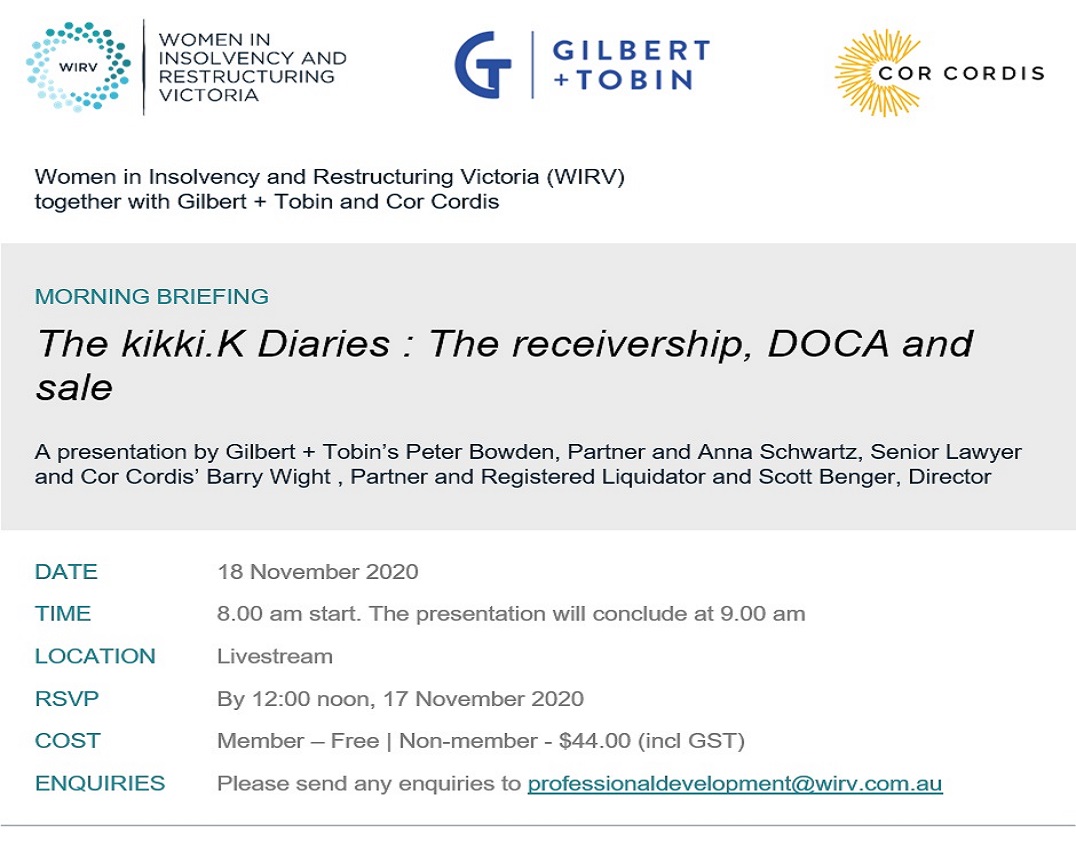 Thank you to everyone who attended our morning webinar on the concurrent voluntary administration and receivership of kikki.K.
Attendees heard from Peter Bowden, Partner and Anna Schwartz, Senior Lawyer from Gilbert + Tobin's Insolvency team and Barry Wight, Partner and Registered Liquidator and Scott Benger, Director from Cor Cordis, as they discussed various aspects surrounding the sale of the kikki.K business during the height of the COVID-19 pandemic, and shared how specific issues faced were overcome throughout the receivership.
A recording of the webinar is available for viewing here.