WIRV Virtual Coffee Catch-Ups
13 July, 2020 - 24 July, 2020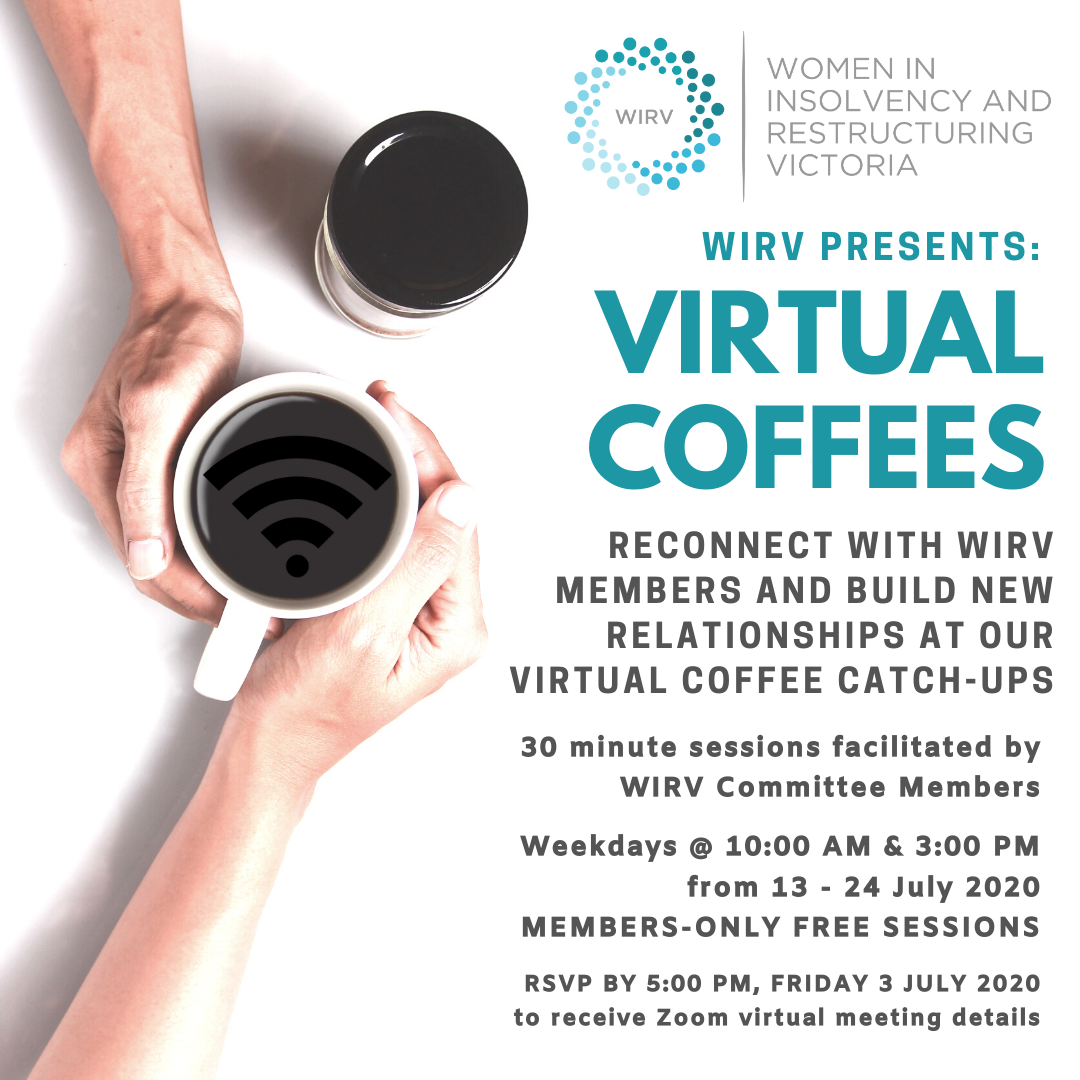 WIRV Networking Sub-Committee held a number of coffee catch ups, focusing on reconnecting and building new relationships with other practitioners in the industry. WIRV's Virtual Coffee Catch-Ups were an informal networking workshop held over Zoom in groups of approximately 5 people and facilitated by a member of the WIRV networking sub-committee at scheduled times throughout the week.
Thank you to all who participated in these sessions, it was a unique opportunity to network and build connections during this Covid-19 period.
After receiving such positive feedback, the Networking Sub-Committee are looking to host more sessions later in the year, so please look out for upcoming communications.
Bookings are not available as this event has passed.