WIRV Virtual Coffee Catch-Ups
13 July - 24 July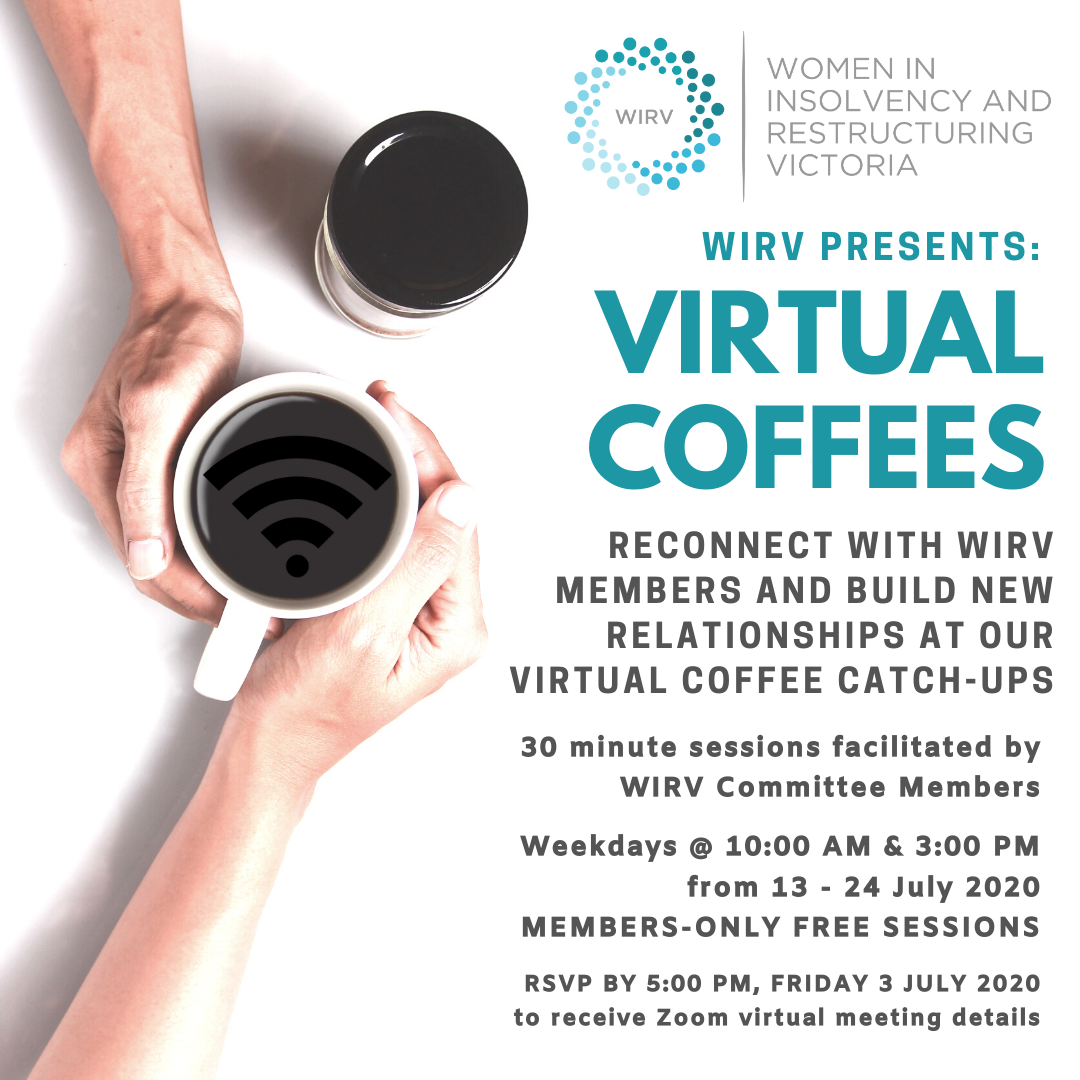 As things start returning to a new "normal", the WIRV Networking Sub-Committee would like to invite you to start reconnecting and build new relationships with other practitioners in the industry. WIRV's Virtual Coffee Catch-Ups will be an informal networking workshop held over Zoom in groups of approximately 5 people and will be facilitated by a member of the WIRV networking sub-committee at scheduled times throughout the week.
Please register your interest to participate below. After the RSVP for the event closes, the WIRV committee will review the RSVPs and strategically group people into networking groups with complementary practices as much as possible.
This is a free members-only event. If you are interested in becoming a WIRV member, please visit our membership page here.
Please RSVP by 5pm, Friday 3 July 2020.