Webinar Breakfast Briefing: ASIC's Assetless Administration Funding and Liquidators' Reports – Updates and Developments
19 May, 2020 @ 8:00 am - 9:00 am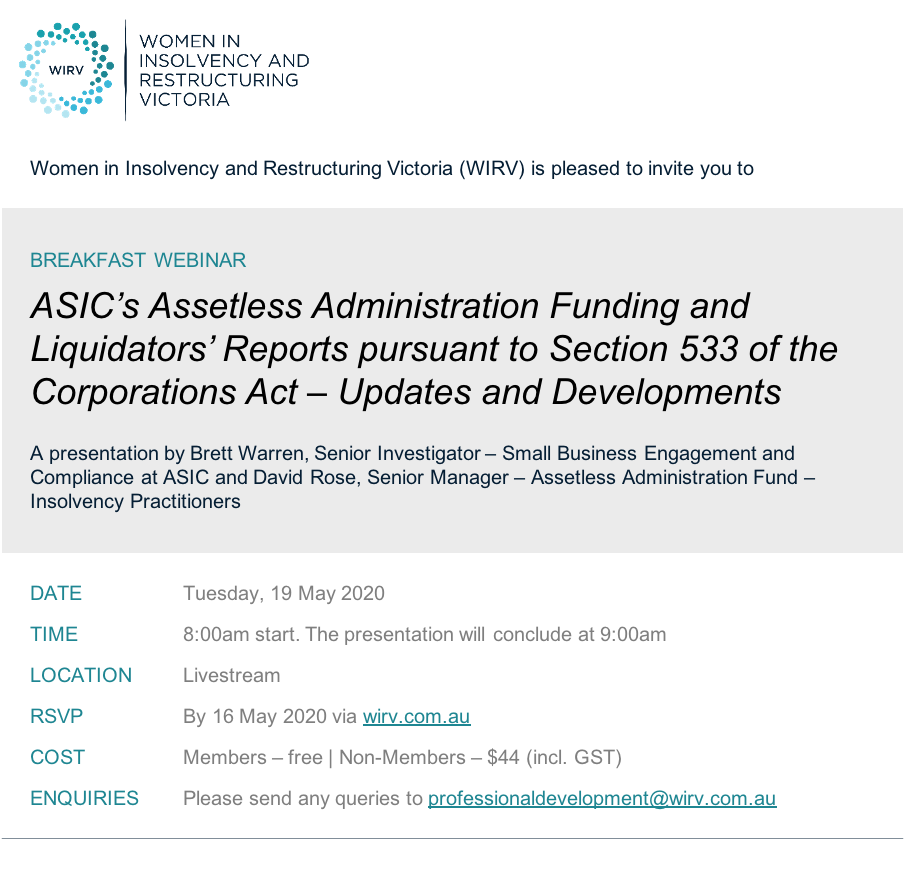 Thank you to those who attended our breakfast webinar on Tuesday 19 May 2020.
Attendees heard from Mr Brett Warren and Mr David Rose from the Australian Securities and Investments Commission (ASIC) on updates and developments to ASIC's Assetless Administration Funding and Liquidators' Reports, pursuant to Section 533 of the Corporations Act.
Mr Warren and Mr Rose provided a brief overview of updates to the current reporting process, and how these reports are used to achieve regulatory objectives, in light of some of the recent legislative changes.