WIRV Morning Webinar – Cant v Mad Bros – Recent developments in unfair preferences
23 June, 2021 @ 8:00 am - 9:00 am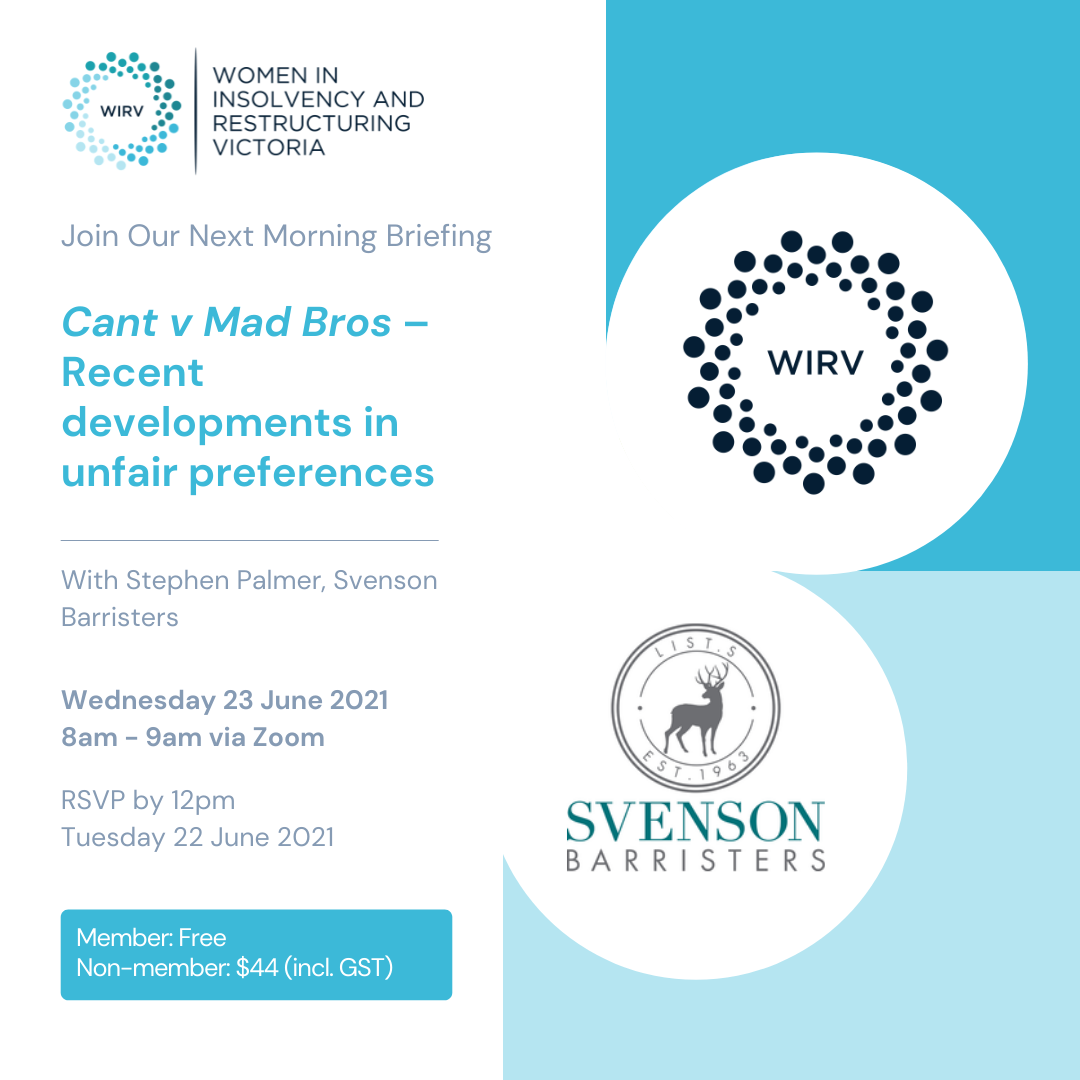 Thank you to everyone who attended our recent webinar on The Victorian Court of Appeal decision, in Cant v Mad Brothers Earthmoving Pty Ltd [2020] VSCA 198, with Stephen Palmer, Svenson Barristers. Considering recent developments in the law relating to unfair preference payment claims involving payments by third parties to creditors of insolvent companies.
If you'd like to view the webinar again, please find the link here.  The slides for the webinar are also available for download here.
We look forward to seeing you at our next morning webinar!