Morning Webinar – COVID Safe Workplaces: Considerations for Insolvency Practitioners
25 February, 2021 @ 8:00 am - 9:00 am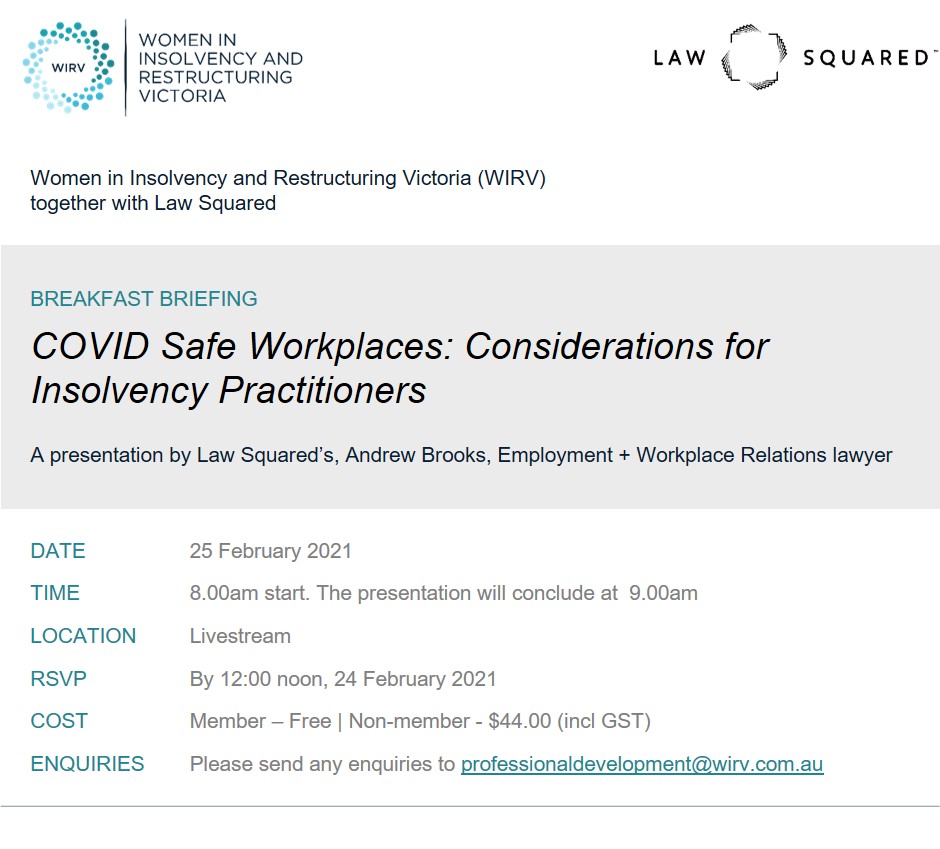 Thanks to everyone who attended WIRV and Law Squared's webinar on Thursday, 25 February 2021.
The topic of the briefing was COVID safe workplaces: Considerations for Insolvency Practitioners. The webinar shared insights into responsibilities and considerations for appointees to a company that has an office or other workspace. Attendees heard from Andrew Brooks, Employment + Workplace Relations lawyer at Law Squared, one of Australia's most innovative NewLaw firms. Andrew specialises in helping employers and their management teams deal with daily staff issues and complex legal problems as they arise during the employment life cycle.
Should you wish to re-watch the webinar, it is available here.